In 1930 Hendrik Boekestijn started the company that's now known as Westlandpeppers. He started with the cultivation of grapes, peaches, leeks and cauliflowers. Later he was succeeded by his son Pieter Boekestijn, and now his three sons Henk, Dolf and Pieter have taken over the company and they cultivate a wide range of chillies and bell peppers. In the meantime, the fourth generation work at the company as well. In addition to supplying to wholesalers and supermarkets, we have a webshop. Which means that we can also supply catering companies and individuals with the various products from our range.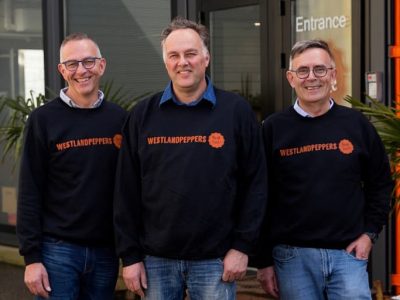 Westlandpeppers is located at two locations in 'Westland', the main location is in De Lier and a second location in 's-Gravenzande. With totally 8,6 hectare of greenhouses. From April till November the products come from our own greenhouses in the Netherlands and from November till April the products come from Spain, Morocco and Israel, where we work with the same growers for years. This allows us to offer chillies and bell peppers year-round.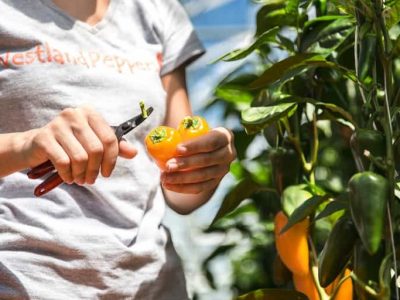 In our greenhouses, we grow different kinds of chillies and bell peppers. For example, the well known pepper red, yellow and green, but also the Habanero, Pimientos de Padron, Jalapeño, sweetbite, Poblano and many more varieties. All these varieties can be found in different sections of the greenhouse. The cultivation method differs per variety so that we create the right climate for each variety. It depends on the demand how much we grow of each variety.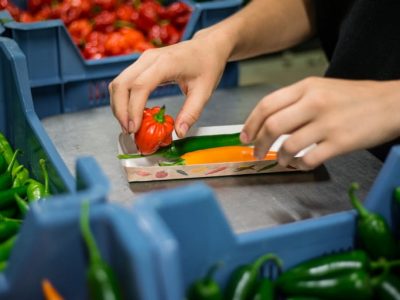 At our main location in De Lier, we have a large packaging hall where all our products are packed. Westlandpeppers offers various kilo- and small packages. The packages can be delivered with one or more products, according to your own composition. For the small packages, the customer can choose from a large number of possibilities, but an individual interpretation or a specific design is also possible. Please contact us for more information.